Winter season has officially begun! It's the season when most of the men think there's
not much scope of dressing up. Because there is not much of choice and varieties
available for men dressing. So, before you're ready to step out from your house wearing
those regular pair of jeans with a hoodie or sweatshirt this winter. We will help you with
your must have essential for men this winter.
• SHAWL
Yes SHAWLS, not kidding. Along with the winters the wedding season has also begun
and if you want to wear a sherwani but scared of this cold. Don't worry grab your mother's
beautifully embroidered shawl and team it up with your sherwani. This gives a very classy yet
royal look. So get ready and enjoy the season within your comfort. Shawl is an essential for men this season.
• MUFFLER
A basic solid muffler can never go wrong with anything. Typically made up of wool, you can
wear with a bomber jacket, leather jacket, coats etc. This looks very cool and sexy. Just incase
you're a Shahrukh Khan's 'Main hoon na' fan.
• HIGH NECK SWEATERS
If you're someone simple and doesn't like playing around with your looks too much
you can always opt for a good quality solid high neck . Trust me it's the best. You
can jazz it up with a watch or a ring.
• BOMBER JACKETS
If you're someone who always believes in running basic then you need to have a
bomber jacket you can wear it with multiple things.
If you want a street style then you can wear it with a white or grey t-shirt or you
want a very sexy yet classic look you can wear with your solid high neck this gives a
very classy look.
• GREY SWEATSHIRT
This one is for the young college going funky boys out there it's a must have for
them. You can wear it with a nice blue denim and a pair of sneakers.
• LEATHER JACKET
This is something which looks effortlessly cool and sexy at the same time, it's
something that never goes out of fashion and you can always pair it up with the
upcoming fashion trends. You must get your hands on them.
• FLANNEL SHIRT
This shirt is a forever classic. This material has been around us from so many years.
It's usually made up of wool and cotton which makes it reliable for winters In 90's
this shirt was adopted in numerous ways but recently again we have seen a flow of
this shirt again due to it's convenient and effortless style. This can be your
everyday wear and you can also style this in numerous ways.
• DENIM JEANS
Denim jeans are the most important part of man's wardrobe because if we take a
quick look outside we see all of them wearing denims. I think it's always in trend
due to it's durability and how good it looks on everyone. So it's always safe to
invest on a high quality good pair of denim jeans.
• OVERCOAT
An overcoat is must in every man's wardrobe. It's made up of wool and has long silky
silhouette. It keeps you warm during winter. This was made to wear with suit but you
can also wear it in casual way.
• BOOTS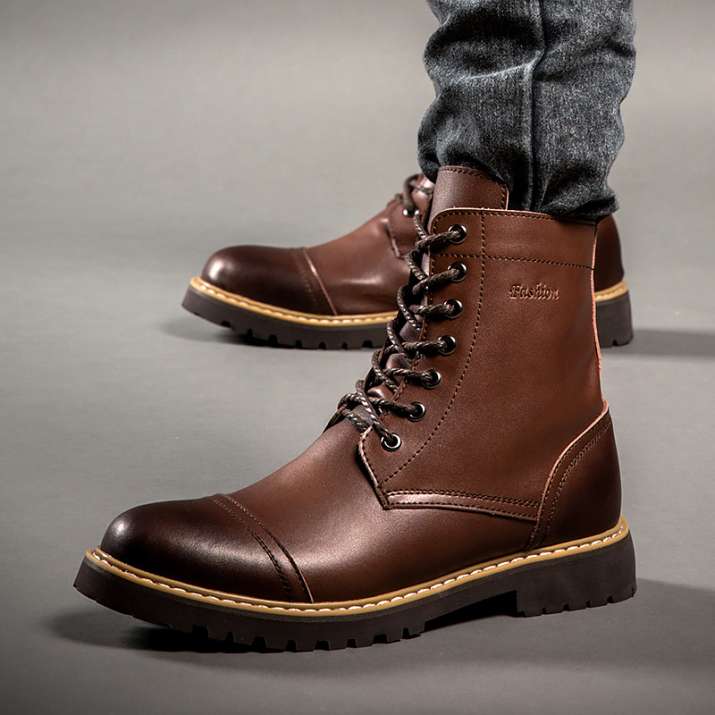 Essential for men is also to own a pair of boots. It is the most underused part of any man's
footwear but this can help you in keeping your feet's warm in this cold season. So it's
always good to invest in a good quality boots if you want to save your feet's from this
freezing cold.